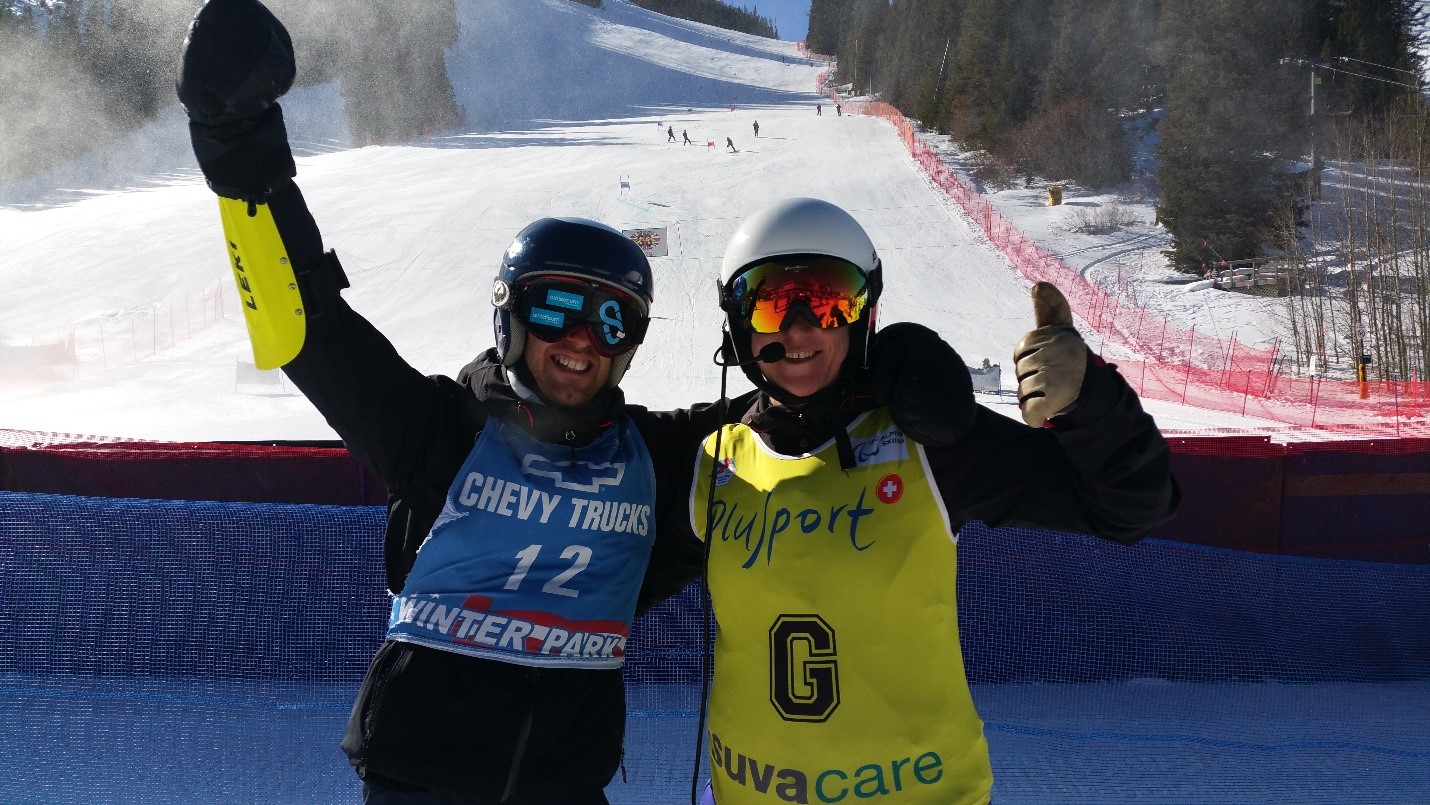 Born in 1991, Thibaud Trancart became blind at the age of 14, following a double cancer of the retina. In spite of his disability, he has continued skiing and wants to achieve his dream: win a medal in an international competition and bring it back to Switzerland! The fact he is completely visually impaired never prevented him from practising his sport!
His family helped him to learn skiing again as a visually impaired person. After graduating from McGill University in Canada and returning to Switzerland, he started training in 2006 with Manoelle Pauli, who became his guide.
Thibaut trained tirelessly both on skis and in the gym, in order to improve his fitness.
The pair, named "Blind Trust Ski Team", has performed well, achieving European Cup podiums.
The Association "Tout est Possible" accompanied him in his adventure in 2018 and 2019, before ending his career in early 2020.
2020.   http://thibaulttrancart.ch/